Evil Food Eater Conchita
悪食娘コンチータ
akujiki musume KONCHIITA
"Beelzebub Party"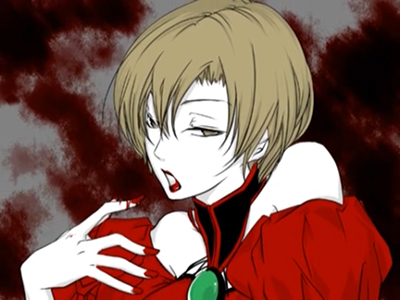 "Honor and praise our own great Conchita."
The story of Duke Banica Conchita pursuing the world's most evil foods.
Albums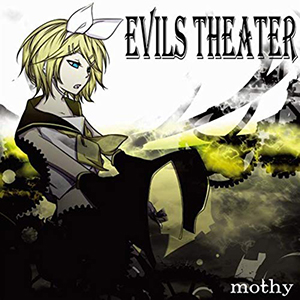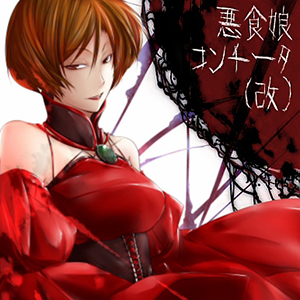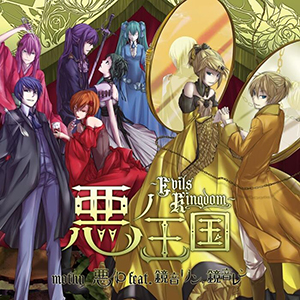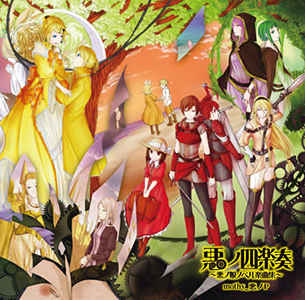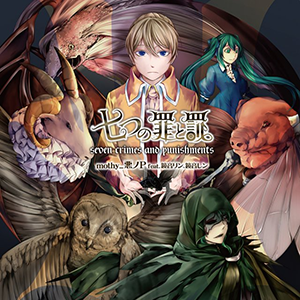 Notes
The original and revised PVs were illustrated by Ichika.
This song represents Gluttony in the Deadly Sins of Evil series, with Drug Of Gold as its response song.
mothy originally had Hatsune Miku as part of the song and cast; however as she wasn't featured in any of the PV illustrations Ichika drew he chose to remove her.
The menus in the PV contain references to VOCALOID lore and other songs by mothy – the servant portrayed by Kagamine Len makes brioche, calling back to The Servant of Evil; the pink octopus carpaccio is a reference to Tako Luka, a derivative of Megurine Luka; and the chef portrayed by KAITO makes fried ice cream, a reference to KAITO's character item being ice cream.
The credits in the original PV list Megurine Luka, Hatsune Miku, and Camui Gackpo as crew members, the food coming from the Hatsune and Megurine Foundations, and the location as the Yellow Kingdom.
The revised PV features a timeline of Banica Conchita's life.
The video had to be recreated for the YouTube upload as the original file had been lost.
The YouTube upload renamed some of the menu items, particularly the anachronistic names and real-world jokes. Some of the new menu items reference Jakoku and aotako, Duke Venomania, and Riliane's 14th birthday party. The upload also removed all the credits except for the cast.
The original niconico upload is described as "The story of a woman's pursuit of food."
mothy's official playlist and lists the song as occuring in EC 325 and describes it as "The Disappearance of Conchita. 【gula】"
The YouTube upload is described as "Evillious year 325. There were once disturbing rumors about a lady duke's diet in the Beelzenian Empire……"