gift from the Princess who Brought Sleep
眠らせ姫からの贈り物
nemurase-hime kara no gift
"Belphegor's Gift"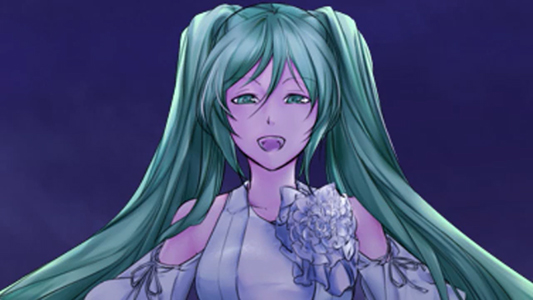 "For the sake of your happiness."
The story of Margarita Blankenheim creating the sleep aid "gift" for the troubled people of her town.
Notes
The PV was illustrated by Ichika.
This song represents Sloth in the Deadly Sins of Evil series, with Fifth Pierrot as its response song.
Elluka Clockworker and Gumillia from the Daughter of Evil novel series appear at the end of the PV.
The YouTube upload added an additional visual for the lines added to the end in Seven Crimes and Punishments.
The niconico upload is described as "The tale of a woman who brought restful slumber."
mothy's official playlist lists the song as occuring in EC 609 and describes it as "The Toragay Epidemic. 【Acedia】"
The YouTube upload is described as "Evillious year 609. A tragedy occurred in the town of Toragay, Elphegort. The woman said to be the criminal was……"