Fictional Masquerade
虚構のマスカレイド
kyokou no MASUKAREIDO
"Clockwork Masquerade"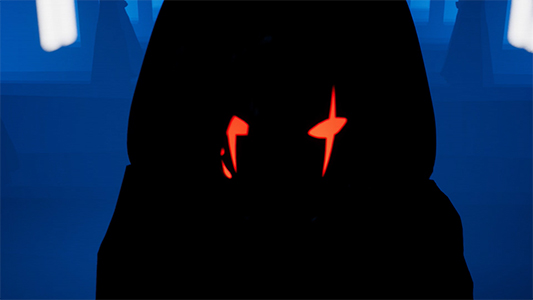 "The guests assemble beneath the moon."
A song about the demon Ataraku.
Versions
Original: The original version sung by Saori Hayami featured in Engage Princess.
MEIKO version: An alternate version sung by MEIKO uploaded to niconico and YouTube on April 16, 2019, and later featured in EVILS EXTRA.
Notes
The PV was created by Anira.
The song was originally composed as a theme for the character Ataraku in the game Engage Princess.
The niconico and YouTube uploads are described as "A fictional world linked to infinity. The machine dances. I dance too."
The song was paired up with You Only Have to Double Jump in supplementary material for EVILS EXTRA.