Ten Minute Love
10分の恋
juppun no koi
"Bus Stop Magic"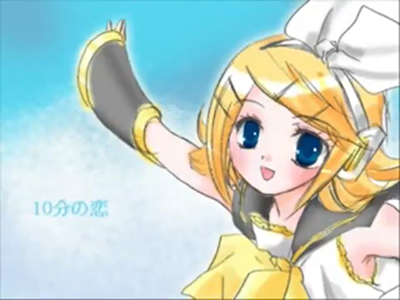 "Oh traveling bus, carry this love."
The story of the girl Rin, who falls in love with a boy she meets on the bus on her way to school.
Notes
The PV's illustration was drawn by Taa.
mothy made the song in two weeks after purchasing Kagamine Rin & Len as a trial run.
The character featured in the PV appears identical to Kagamine Rin's VOCALOID2 module.