Red Shoe Parade
赤い靴のパレード
akai kutsu no PAREEDO
"Shadow Parade"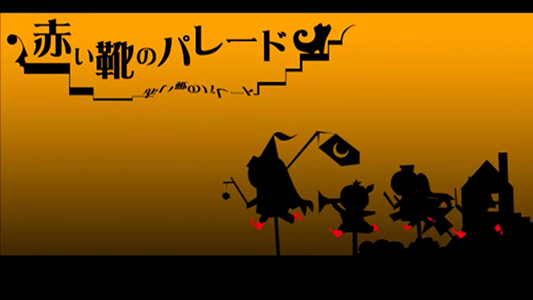 "In the name of our great righteousness."
A story about the adventures of a quartet wearing red shoes.
Versions
Original: The original version of the song uploaded to niconico on December 26, 2010, and later featured on DEBUTANTEVI and EVILS COURT.
Instrumental: An instrumental of the original linked from its niconico upload.
Notes
The PV was illustrated by Tenkomori.
The "shadow parade" mentioned in the song and in its English title was previously mentioned in Madam Merry-Go-Round.
The niconico upload is described as "Our righteousness is great. Our righteousness is absolute. Now, advance. Come, advance."