Desert BLUEBIRD
砂漠のBLUEBIRD
sabaku no BLUEBIRD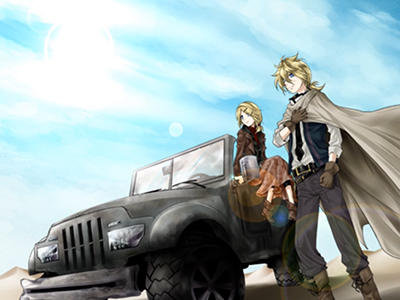 "If I'm with you surely it can be overcome."
The story of a pair of twins looking for a bluebird to save the world.
Albums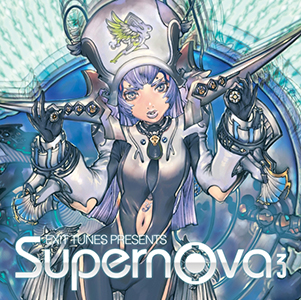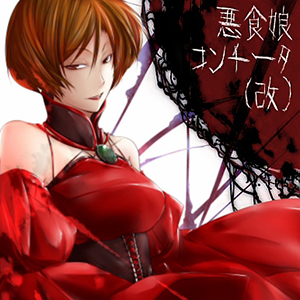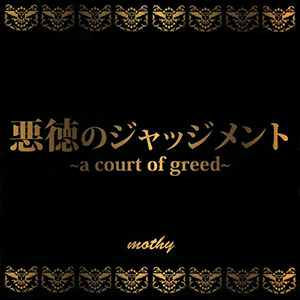 Notes
The PV was illustrated by you-ring.
The Lucifenian crest appears in the PV, and the iconography on the lyrics page for the song in Judgment of Corruption ~a court of greed~ indicates it takes place there.
The PV features silhouetted skylines of New York City, New York, Seattle, Washington, and London, England.
The niconico upload is described as "A civilization destroyed by a disaster, a world rapidly becoming a desert. In such a world live two twins; an older brother and a younger sister. The older brother's dream was 'to do something that will shake the world someday'. One day, they met a shabbily dressed old woman. She said that somewhere out there was a 'blue bird' with the power to save the world. The siblings went out on a journey. To search for the 'blue bird'."
It is hypothesized in Entr'acte of Evil: The Daughter of Evil Worldguide that the song probably occurs in a parallel world, noting that the country of Lucifenia became part of the USE in EC 878.