Swear an Oath on that Bridge
あの橋に誓って
ano hashi ni chikatte
"Clockwork Lullaby 9"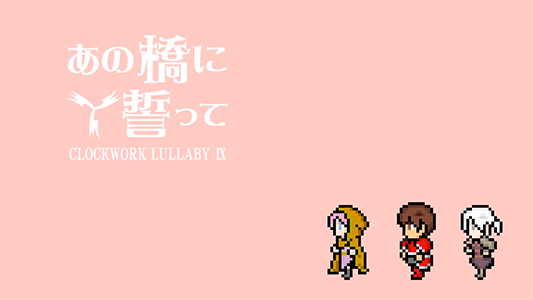 "Surely even fate can be changed… probably."
The story of the Three Heroes joining together through the Sanosun Bridge oath.
Versions
Original: The original version of the song released on Lucifenia Trinity and later featured on Clockwork Lullaby. It was uploaded with a PV to niconico and YouTube on September 1, 2020.
Instrumental: An instrumental of the original featured on Lucifenia Trinity.