Waltz of the Deceased: Deadly Sins of Evil SEKAI EDITION+
去り人達のワルツ 悪ノ大罪SEKAI EDITION+
saribito-tachi no WARUTSU aku NO taizai SEKAI EDITION+
AKNP-0015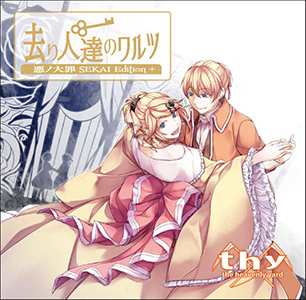 mothy's nineteenth album consisting of eight songs featured in the collaboration with the game Project Sekai: Colorful Stage! feat. Hatsune Miku, his recent release The Steel Lady, Rilia-Renée, and one new song, released on June 3, 2023. The album is currently available on Toranoana.
Tracklist
Waltz of the Deceased (Off Vocal Version)
Notes
The album was illustrated by Ichika.
The initial promotional material for the album mispelled the song Outlaw&Marionette as Outlow&Marionette.