The Weathered Head at Onigashima
野ざらしの首、鬼ヶ島にて
nozarashi no kubi, onigashima nite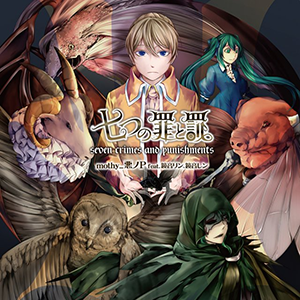 "The lovely woman in this ballad, why did she kill those people?"
The story of the travelling monk Gakusha encountering Kayo Sudou's decapitated head.
Notes
This song represents Envy in the Deadly Sins of Evil series as the response song to The Tailor of Enbizaka.
Onigashima was the name of a mythical Japanese island where oni lived.