The Journey of Two Mages ~Great Wall and Watchman~
魔道師二人旅~長壁と番人~
madoushi futari tabi ~chouheki to bannin~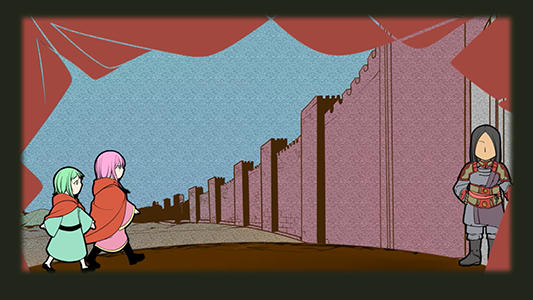 "Ah, before their eyes is a long long wall."
The story of Elluka Clockworker and Gumillia encountering an obstacle on their journey eastward.
Notes
The PV was illustrated and created by Ichika.
The lyrics page in The Muzzle of Nemesis indicates that the song takes place in EC 548.
The niconico and YouTube uploads are described as "'Yes, let's go to the east.' In search of the missing twin swords, the two mages head to the eastern country, Jakoku. During that journey a long wall and a lone man stood in their way."