Screws, Gears, and Pride
ネジと歯車とプライド
NEJI to haguruma to PURAIDO
akuyurin-0001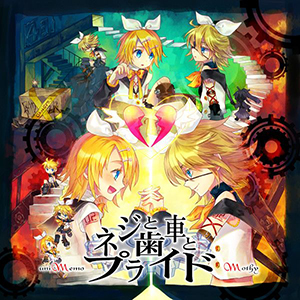 An album featuring mothy's collaborations with uniMemo-P as "Akuyurin" released on August 15, 2009. The album is currently unavailable.
Tracklist
Screws, Gears, and Pride (instrumental)
SOUTH NORTH STORY (instrumental)
Notes
The album was illustrated by Renta.
The official website for the album featured a piece of prose written by mothy about the setting for the song Screws, Gears, and Pride.