prelude to forest

PUREDYUUDO · TU · FORESUTO
AKNP-0002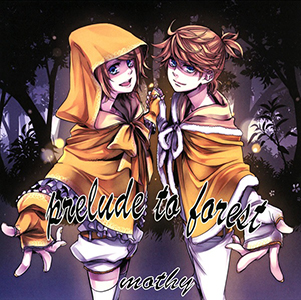 "You mustn't enter that forest."
mothy's second album featuring velvet mixes of the three main songs of The Daughter of Evil series, three songs that had been released online since the release of EVILS THEATER, and one new song. The album was released on February 7, 2010, and is currently unavailable.
Notes
The album was illustrated by Suzunosuke.
The album references the "Collector" previously mentioned in EVILS THEATER.
The album lists off six objects, four of which were featured in Miniature Garden Girl.
Like the title suggests, the album serves as a prelude to mothy's subsequent album EVILS FOREST.